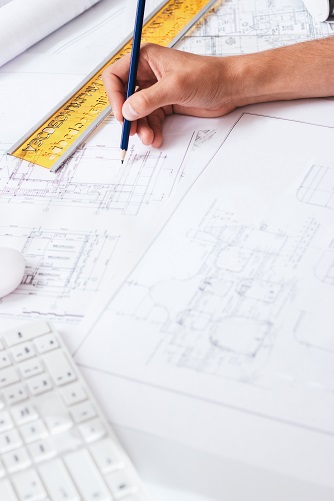 Hall design is the initial element of any comprehensive cooperation of the construction company Depenbrock Polska. As a team of qualified specialists, we are ready to prepare a full design documentation of the hall, consistent with the highest standards and applicable trends. Being on the market for many years, each design starts with a partner conversation, thanks to which we are able to precisely define the expectations and needs of the client.
Many years of practice allows us to fully adapt the solutions in such a way that the client's needs are maximally met. In every design process the most important thing is reliable analysis, thanks to which the process runs efficiently and effectively, and the resulting halls in the final result satisfy both the Customer and the General Contractor.
In our work, we focus primarily on the safety and environmental friendliness of the halls we design, thanks to which many of our projects can boast of sustainable construction certificates.